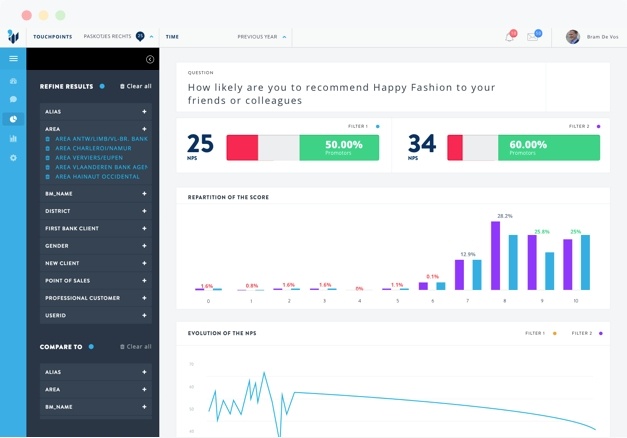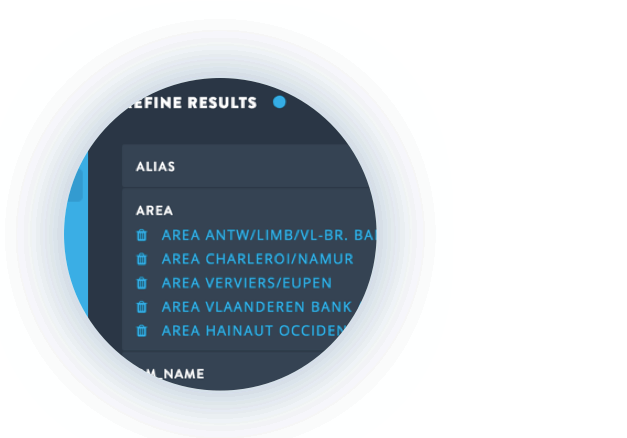 Comparison Tools
Compare customer groups and other meta data
You can drill down on scores and feedback trends based on your own customer data and other transactional information and information about the context, such as store type, geography, ... .
Apart from drilling down, it's also possible to compare segments and groups with each other.
If you want to go crazy on number crunching, you can take an export or connect with your own BI tools.