1. Engage your employees with customer feedback
The mystery shopping in their stores evaluated the full shopping experience: from being welcomed in the store until check-out. But once Cassis-Paprika received the results, they felt like they missed its goal.
Shop employees mostly focused on the negative comments and started pointing out other's mistakes. With Hello Customer they capture a lot of positive feedback, next to the negative comments, and in real time. This way the stores know precisely what they excel in, but also where opportunities for improvements lie.
"We really see customer feedback as a possibility to do better. That's why we run through all of the feedback with the employees so they can see and read for themselves how they can make the difference. That has a reassuring effect."
2. Find strategic and operational insights
When it comes to feedback you need to make a difference between what the stores can change themselves, and what should be picked up by management. "We see that customers are mostly negative about the prices of our clothing, but they are most positive about the staff: the help they get, the contact they make and their enthusiasm. These elements are shared with the shop employees.
But some things our store teams don't have an impact on, like the price-quality ratio or the offering in the store. Those things need to be shared with management or other departments, but not the stores. One example was that there's a lack of good basics in our stores, we shared that with our purchasing department so we can offer more basics at a correct price."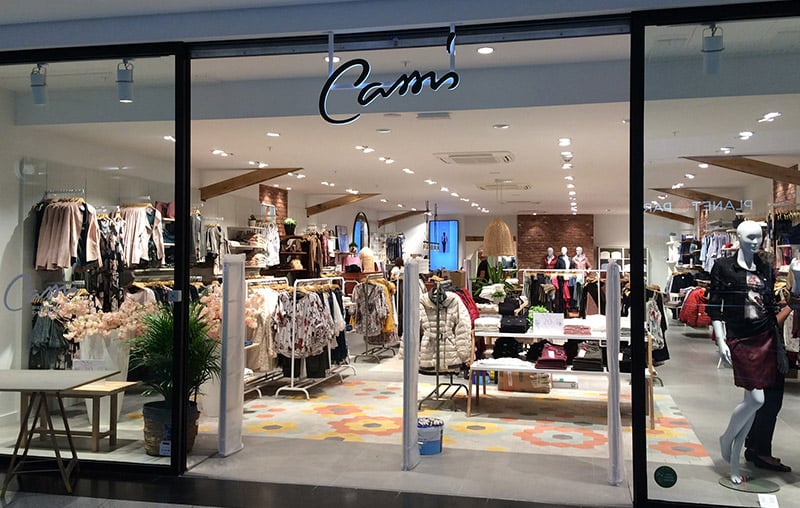 The feedback also gives insight into other aspects like communication. "Not every store employee is equipped to deal with an aggressive customer for example. That is why we initiated communication and service trainings for our shop teams and we're developing a tool to improve the communication in stores."
3. Communicate with your teams about the tool
It is crucial that employees don't experience a feedback platform as a control mechanism. "The first step is to explain why we use this tool. What are the benefits for everyone in the company? Next, we look together with them how we can use the feedback and insights to create more fans and promotors in our store and how we can use the platform to coach people, not control them. Creating promotors in your stores is key in a time when there's a large offering online too."
"We want the tool to resonate throughout the whole organisation." The tool was first implemented by the management, later middle management and the district managers became involved as well. The district managers make sure that the right information flows to the stores. And lastly, the stores get direct access to the results.
Communication and transparency about the tool are essential to make people feel confident about it. We share experiences and success stories with our people and brainstorm together about what they can take away from it. What is positive? What should they share with store teams and how can they turn this into future successes? We also encourage our employees to come up with ideas themselves."