Then it's time to dive deeper in the data. All metadata values are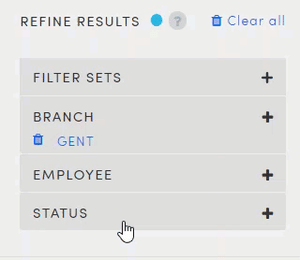 added as filters in all modules. This makes it easy for you to filter and compare the scores and open feedback.
Want to combine values? Sure!
You can make it as granular as you want. With our new filter sets, you can save your most-used combos to use them over and over again.
Are your millenial customers less satisfied than everyone else? Then let ISAAC do its magic and quickly find the roots of whats bugging them.