Many companies compare their own NPS to the ratings of other organizations within the same industry, although this is considered an incorrect benchmarking method. Customers don't base their assessment of an organization on their prior experiences with different actors within the same industry. They compare their experience to all customer experiences.
It is important not to become too fixated on Net Promoter Scores. NPS is a measuring tool, not a goal in itself. The ratings show whether you are doing well, yet fail to provide any information on what you are doing well, or where there is room for improvement.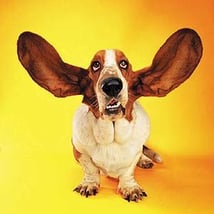 Companies should listen to their customers. Ask customers why they give you for example a 7. These motives provide companies with valuable insights to further improve their customer experience.
Does your company collect open feedback from customers? Why did a customer give you a certain score? What strategies do you use to improve your ratings?
For companies that already actively solicit customer feedback, this blog article contains little new information up to this point. I shall therefore focus on two issues I have encountered several times in very customer-centric organizations, i.e. the scalability issue and the employee engagement issue. In this blog article, I shall address the first issue. The second one will be dealt with in the near future.
Stay tuned ;)