There is a great deal of value in market research. And research requires asking questions. There is a hypothesis which you'd like to test, an answer to a question you'd like to find. That's when you use long surveys to get answers from people within your focus.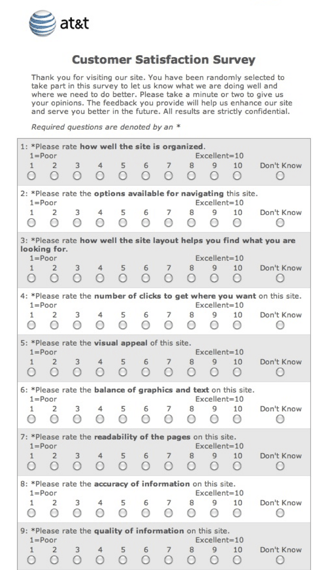 Getting customer feedback about their experiences at your stores, on your webshop, with your customer service department is a completely different ball game. Here the methodology is quite the opposite. We do not want to lead customers. We don't ask them many questions. It is their perception we're after, their emotions, their opinions. So let them have it. Reduce the numbers of questions and keep the feedback flow as open as possible.
We also want our customers' opinions to be representative. That means that if we collect feedback after interactions, we need a lot of it by as many customers as possible. Traditional market research surveys know response rates of 1 to 5%, whereas the 2-question feedback method gets response rates of at least 10% (on average our customers get 20 to 30% response rates).