By assuming this, you are convinced that your frontline teams can improve, that they can provide better service, be more friendly, more proactive and more knowledgeable. It also means that you believe the engagement of your customers depends on them. It actually means that you think your business is doing great but that it is your people who need to go an extra mile.
It may very well be the biggest mistake you can make in your CX efforts!
NPS as such is influenced by much more than service or human interaction. It's influenced by the quality of the products, the convenience of working with you, the price, the range, the aesthetics and even the weather! Do you still think it's fair to only focus NPS improvement efforts on your frontline?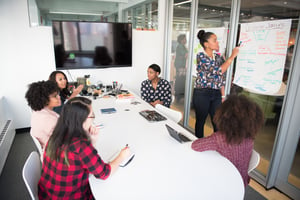 Customer Centricity is not all about prime service. It is about a customer focus company-wide. It means nailing it when it comes to operational excellence and product leadership. That includes pricing, logistics, processes, communication, and so on. What your company needs is: great products, seamless processes and great service. It's AND, AND, AND.