It's great to know your overall Net Promotor score, good to see it evolve over time (hopefully in the right direction) and getting insights into what your customers truly value and what the reasons are that are driving your NPS score.
Of course, through such a programme you will want to:
Steer your organization from top to bottom
Coach and motivate your staff – especially those in the first line in interacting with customers
Identify issues and the exact location where the issue took place
Identify top performers
…
In order to do that, you need to be able to drill down NPS and insights down to the level of your departments. It doesn't matter whether those are stores, offices, business units, … .
Hello Customer will help you do just that in three different ways:
1) Department Rankings
In the management report and via the Analysis module you can find the overall ranking of your departments for a certain period in time – weekly, monthly, quarterly. The ranking will show you:
Your best and worst performing department with scores and evolution
The ranking with the evolution compared to the previous period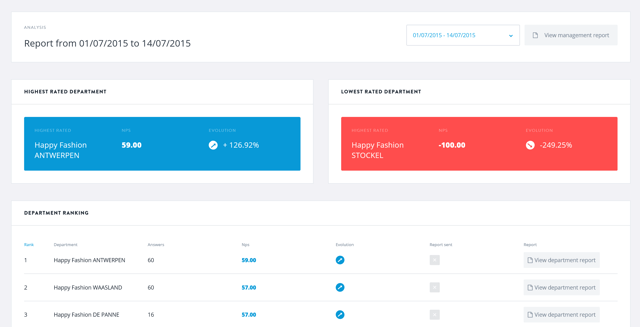 2) Department Reporting
Your department managers or regional managers can receive a specific periodical report for their department alone. They can also see how well the perform in comparison to the overall brand and where they rank among all departments. They can also track their own evolution.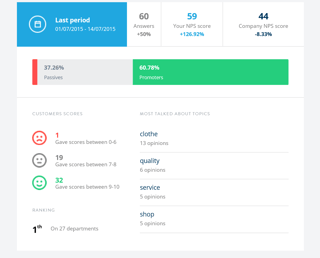 The report also shows a few great comments from customers. It is meant to show your staff that NPS is not there just to control and monitor them, but first and foremost to motivate them and share the great things customers are saying!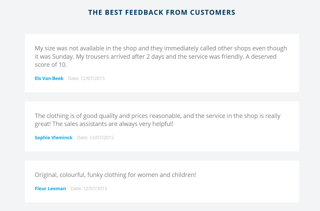 3) Department Analysis
In the analysis module, you can segment your NPS and open feedback based upon whatever customer data you wish to track with Hello Customer, be it age categories, ticket sizes, region, … and compare two segments. The same can be done on a department level!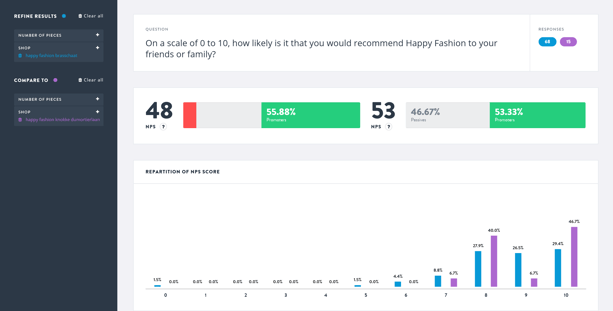 Having an NPS programme is one thing, getting feedback is great. What you do with it and how you manage to get the word out throughout your organisation and getting everybody on board should be your first priority!
Want to know how we can make our department analysis be useful to your organisation?