Nowadays many companies invest in customer experience and satisfaction. That's wonderful! However, what they often forget is that the improvement of customer experience starts with happy and motivated employees.
That is why we wrote a whitepaper on the effect of motivated employees on customer experience.
You can download the whitepaper here, but below you can already read 5 tips: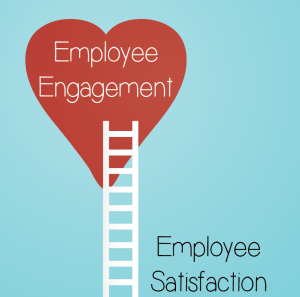 1. Start from the mindset 'Happy employees make happy customers'.
Putting employee satisfaction first should be deeply ingrained in the DNA of the company. Loyal employees are in fact essential in building a loyal customer base.
2. Train employees
A well-trained employee will feel confident and happy when interacting with a customer. Always remember that it is the employee who is in contact with customers of a company and who is promoting the company values.
3. Listen to employees
It is the employee who is in daily contact with the customer and both consciously and unconsciously detects solicited and unsolicited feedback. Ignoring this knowledge is at your peril. Not only is there so much to learn from what your customers are telling your staff, but it's also a good way to help your staff experience the importance and value of kind of feedback.
4. Benefit from ENPS
eNPS or employee Net Promotor Score is a method to measure how likely your employees are to recommend the company to their friends and acquaintances. It is a quick and simple way to gather insights about how loyal and engaged your employees are. Thanks to eNPS you can, for example, detect which departments feel most happy and which ones could use some extra training. As an employer it enables you to take targeted steps towards a better workplace.
5. Give employees a sense of recognition and appreciation
Recognition and appreciation are basic needs of any human being and an essential element in every work situation. It's motivating and stimulating, and can indirectly improve the physical health of your staff.
Feeling inspired? Do read the whole whitepaper, which you can download here.